The Art of Pumpkin Carving - Perfect your Pumpkins this Halloween Season!
September 3, 2016 By Chelsea T.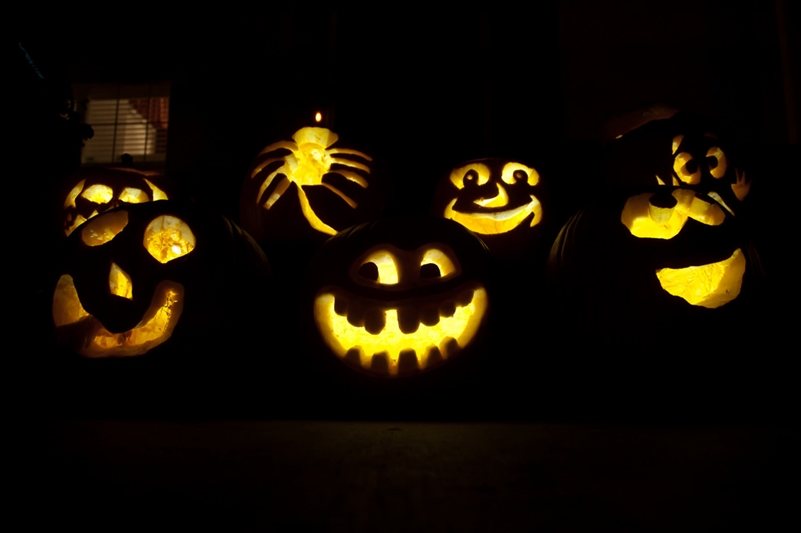 Photo by Shawn Campbell, via Flickr | https://www.flickr.com/photos/thecampbells/5103656093/
Photo by:
Flickr
A notable part of the Halloween tradition, pumpkin carving is a fun way to spend some bonding time with the family, all while preparing for the Fall and Halloween Season. Not only is carving pumpkins an enjoyable activity, it was once a more spiritual tradition that was intended to ward against evil spirits and welcome the spirits of deceased loved ones. This is why many jack o' lanterns have a light or flame-less candle inside them!
If you're a novice pumpkin carver, you must know that you don't need to get over the top fancy with your carving. You can still create a masterpiece with basic carving skills! There are a variety of shapes that can easily be cut with a knife, including some funny, scary or smiling faces. Have the kiddies participate by allowing them to draw the stencil onto the pumpkin, while the adults prepare to carve. The pumpkin carving tradition allows children (and adults!) to express their creativity in a fun way, before being displayed for neighbors to see.
To take things to the next level, some pumpkin carver professionals use drills and other specialty tools to achieve the desired design they have in mind. Some even carve through the top layer of the pumpkin, leaving its flesh as part of the spooky design they've created. One thing is for sure, whether you're using basic carving skills or putting those tools to use for an over the top effect, there's endless amounts of designs to be carved! Take a peek at some of these tips to help start you off this Halloween Season!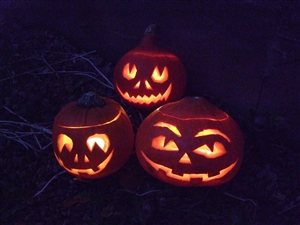 Safety First!
While carving your pumpkins, it is important to be extra careful! Whether you're a pro at carving or just starting out, it is best to use caution while doing so. If there are children participating, allow the adults to carve while the kiddies tackle the stenciling.
Pick the Perfect Pumpkin
While at the pumpkin patch, be sure to pick pumpkins that are large enough to be carved, allowing enough of room to create the design you're hoping for. If you know you'll be carving an intricate design, be sure to choose a pumpkin that has enough surface area.

Cut the Lid on an Angle
When cutting the lid of the pumpkin, try to cut it on an angle, rather than straight up and down. This will provide you with an easier and more smooth cut.

Scoop Out the Pulp
Once your lid is cut open, dig and scoop out all the pulp. If you don't want to get too messy, you can use an ice cream scoop for this as well.
Use the Proper Tools
For basic pumpkin carving designs, a large butcher knife can be used. If you're going the extra mile, you may want to use a drill or other specialty tool. Some craft or home stores sell special kits that are made specifically for carving, so if you don't want to use any of your own stuff, this is another great option!

Put Those Scraps to Use
Instead of throwing your pumpkin scraps away, get creative with them and use them as part of your design. If your pumpkin turned jack o' lantern has an open mouth, stick one of the scraps in there to make a tongue!

Keep Your Pumpkin Fresh
Even after your pumpkin has been carved, you can use petroleum jelly on the cut edges to keep the moisture sealed in. If your pumpkin begins to shrivel within a few days, soak it face-down in cold water for a couple of hours!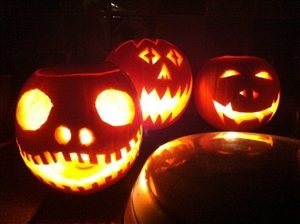 Have a pumpkin carving tip you would like to share with us? Comment below!