New Flavor for Halloween: Pumpkin Pickle
August 14, 2019 By Chris B.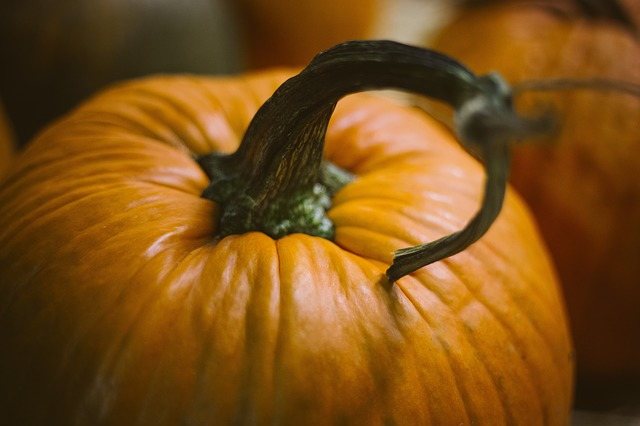 Here we present a recipe for Pumpkin Ginger Marmalade, a sweet spread with many uses.
Photo by:
Free-Photos
Despite the fantastic variety of Halloween treats, there's relatively little diversity for the most famous of late-October squashes – the noble pumpkin. Pumpkin pie dominates the field, with roasted pumpkin seeds and the occasional pumpkin cookie making an appearance, but little else can be found to fill the void.
Red Rock Press encourages you to switch it up this year with a totally novel take on how to use those pumpkins. Below is a recipe for Pumpkin Ginger Marmalade, also known as Pumpkin Pickle and Pumpkin Chip. The recipe has been perfected by three-time James Beard award winner Judith Choate in "The Best Little Book of Preserves & Pickles."
For such a versatile fruit, pumpkins deserve more nuanced attention. Making Pumpkin Pickle can be a great way to try using pumpkin in a totally new way, and it also lets you store the delicious spread for months to enjoy throughout the year. To learn more about "The Best Little Book of Preserves & Pickles: Easy James & Jellies, Chutneys & Condiments, Sauces, Spreads and Syrups," please visit http://www.PreservesandPickles.com.
Pumpkin Ginger Marmalade (also known as Pumpkin Pickle or Pumpkin Chip). Makes six ½-pint jars.
6 lemons, preferably organic

1 small pumpkin, preferably organic, peeled, seeded and sliced into thin ½-inch-square chips

¼ cup grated fresh ginger

1 cup sugar for each cup pumpkin
Juice the 6 lemons, separately reserving the juice and rinds.
Measure or weigh the pumpkin chips. Combine the pumpkin chips with the lemon juice and ginger in a glass bowl. Measure sugar to equal the exact amount of pumpkin chips. Stir the sugar into the pumpkin mixture. Cover and let stand for 12 hours. Chop the reserved lemon rinds. Place them in a heavy saucepan and cover with water. Place over medium heat and cook for about 15 minutes or until tender.
Drain and set aside. Place the pumpkin mixture in a heavy saucepan over high heat. Bring to a boil and boil for about 45 minutes to 1 hour or until pumpkin chips are translucent.
Remove from the heat. Remove pumpkin pieces from the syrup and set aside. Return syrup to high heat and bring to rolling boil. Boil for 15 minutes or until slightly thickened.
Stir in the pumpkin and lemon rind and return to a boil for exactly 5 minutes. Remove from heat and pour into hot sterilized jars. Cap the jars and store in refrigerator for 6 weeks, or frozen for 6 months.