Creative Ways to Decorate Your Pumpkin This Halloween
October 3, 2018 By Victor K.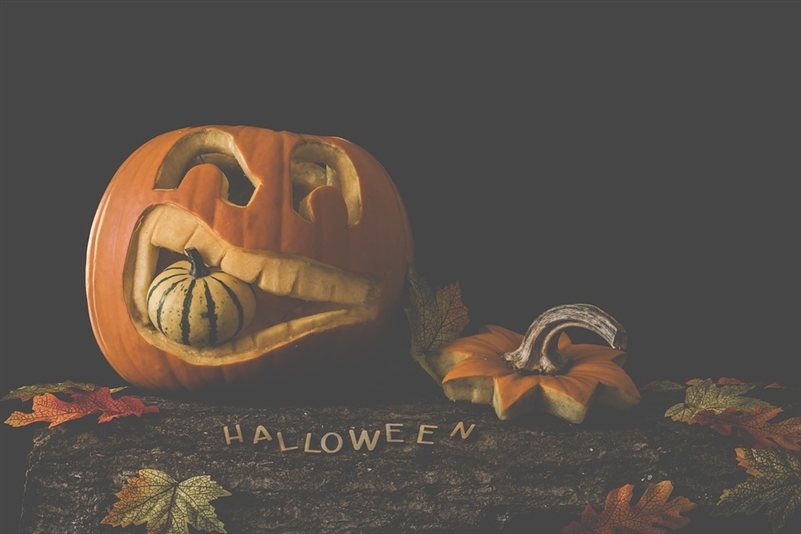 Get creative and fun decorating your pumpkin this Halloween season!
Photo by:
Pixabay
There is no Halloween without the popular jack o'lantern. The pumpkin is a fundamental piece of Halloween that has various uses from pumpkin patches to pumpkin carvings. While a classic carved pumpkin will never go out of style, it doesn't hurt to try out new methods of pumpkin decorating. The following are a few ideas that will help you creatively decorate your pumpkins this Halloween.
Solid Paint Pumpkins
Painted your Halloween pumpkins with acrylic paint using a paintbrush. You can use as many paint coats as you feel necessary. A time-saving tip is that you can use a hair dryer to speed-dry the pumpkins.
Fishnet Pumpkins
All you need for this simplistic decoration is stockings. Place your old or unused stockings over the pumpkin. Tie a knot at the bottom and snip off the extra fabric.
Mummy Pumpkins
Who doesn't love a mummy on Halloween? A mummy pumpkin is rather simple to create. Get yourself a roll of gauze and start wrapping. Leave openings for eyes and you have yourself a great Halloween prop.
These quick and easy tips are sure to make your pumpkin decorations stand out from your neighbors. Don't be afraid to embrace your creative side as you do your Halloween decorations!
Let us know in the comments below if you have a quick, easy and creative way to decorate pumpkins!