Visit Temecula Valley Announces Autumnfest in Temecula Valley Southern California Wine Country
September 16, 2019 By Chris B.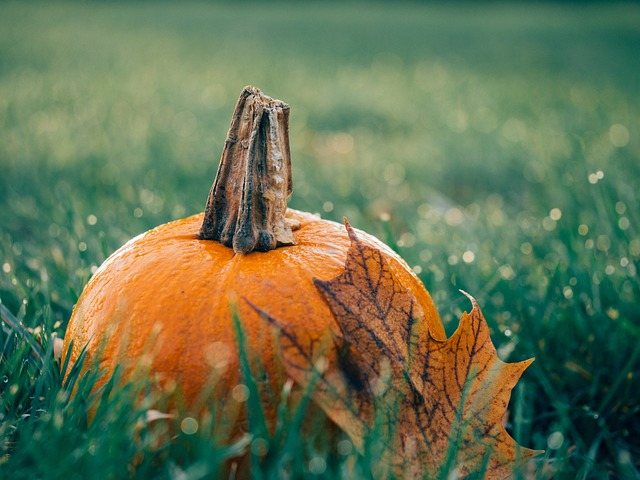 Plan your visit to Temecula Valley Southern California Wine Country for food and wine, festivals and unique harvest-themed activities.
Photo by:
Free-Photos
Plan your visit to Temecula Valley Southern California Wine Country for food and wine, festivals, and unique harvest-themed activities as autumn's cool mornings and evenings, changing colors and glittering golden sunsets bring about the most beautiful, amber-toned ambiance to the popular fall destination. The season comes alive this harvest with a variety of must-see events including Temecula Valley Wine Month throughout September, as well as three entertaining festivals that round out the unique opportunities. Visitors to the region who book 3-5 nights, Sun-Thurs, stay will enjoy the season's best with the added bonus of smaller crowds and more intimate experiences with local artisans.
Wine Month & Wine Events
Throughout the month of September, visitors can enjoy live entertainment, wine tasting with the SIP Passport, tours through wine country, food and drink pairings at winery restaurants, and the annual CRUSH Wine & Culinary Showcase. CRUSH is a one-day event on September 29, 2019, featuring 30+ member wineries, live entertainment, and artisan food bites from local restaurants.
Sip Sip Stay is a great way to enjoy wine month. The promotion includes one complimentary SIP Passport with a two-night stay, or two complimentary SIP Passports with a three-night stay.
Peltzer Family Cellars, in partnership with Lucas Oil Off Road Racing Series, will host a "Stomp Out Cancer" Grape Stomp, also on September 29, 2019. In addition to the grape stomp competition, there will be wine tasting, craft beers, live music, food trucks and the Peltzer Farm.
Visitors won't want to miss the return of People's Choice Blind Tasting & Awards, on October 28, 2019. Participants in the one-day tasting event will let their palates decide the region's best red and white wines.
The 27th Annual Temecula Wine Country Harvest Celebration on November 4, 2018, will feature a single day of wine-tasting and harvest activities with included transportation to eight of the region's favorite wineries. Barrel samples, new releases, and popular favorites will be paired with chef creations at each featured winery. Transportation departs from area hotels and Old Town Temecula.
Harvest Festivals & Events
Western Days returns to Old Town Temecula September 15, 2019, celebrating Temecula's heritage. There will be pony rides, street vendors, entertainers and the Old Town Temecula Gunfights high noon shoot-out.
Visitors old and young are invited to find their way in the Big Horse Harvest Festival, beginning September 29 and running the entire month of October. The 11-acre corn maze, the largest in Southern California, will keep your family a-mazed for hours while additional activities include hay-rides, a corn cannon, pumpkin patch ripe for picking, kiddie rides and activities, food vendors and pie-eating contests, among so much more.
Ralph Love Plein Air Festival, named in honor of historical local artist Ralph Love, celebrates the artistic heritage of Temecula Valley with an outdoor painting and art competition. Visitors can stroll the streets of Old Town during the weeklong event held September 30 - October 6, 2019 to watch as artists create their masterpieces, "en plein air" (in open air) on the scenic streets of Old Town Temecula.
Vail Headquarters historic site will celebrate the season with a Haunted Hayride by Temecula Carriage Company, and a haunted house, as well as other fall events and activities for the family.
The 19th annual Old Town Temecula Outdoor Quilt Show this October will feature quilters, vendors, a quilt walk and quilt auctions. Hundreds of quilts will be on display in shops and hanging from balconies and buildings.
October 13 and 14, 2019, the streets of Old Town Temecula will again transform into a thriving Greek metropolis as the Greek Festival of Temecula Valley invites visitors to, "Experience the Treasures of Greece" with authentic food vendors and delicious Greek pastries, a Mediterranean marketplace, children's game area, live Greek music and folk dancing, as well as a Greek Wine, Beer, and Liquor area.
About Visit Temecula Valley
With natural gifts of climate and geography Temecula Valley Southern California Wine Country is recognized for scenic vineyards, award-winning wines, and 40+ wineries. The popular, boutique destination includes the Temecula Valley A.V.A. (American Viticulture Area) as well as Historic Downtown Old Town Temecula, Pechanga Resort & Casino, and Temecula Wine Country Golf Trail.