20 Things We're Missing About Pumpkin Picking Season
June 6, 2017 By Chelsea T.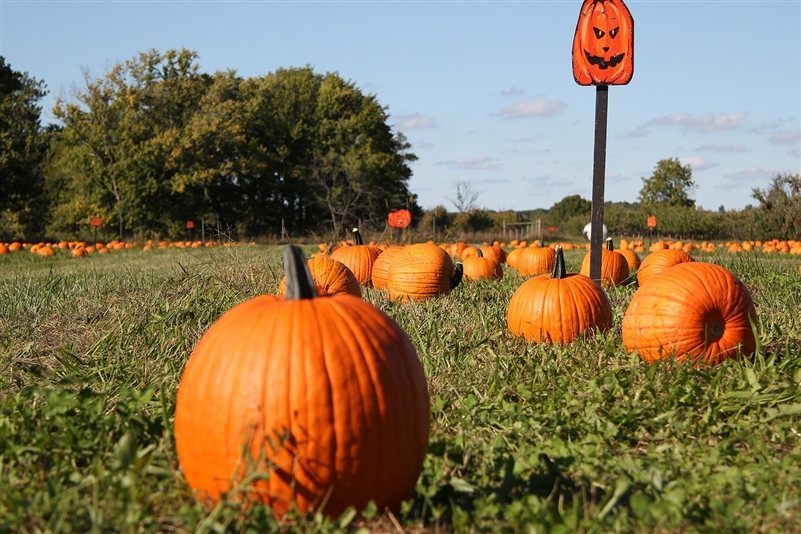 Photo by Webguy76, via Pixabay
Photo by:
https://pixabay.com/en/pumpkin-pumpkin-patch-fall-autumn-1693018/
We're already halfway through 2017, and although June has arrived quickly, those who love the Fall Season as much as we do know it feels like forever awaiting the season. There's just something about the fresh Fall air that other seasons don't bring, which makes it a favorite season among many.
The Fall Season comes complete with a number of fun and festive activities, one of our favorites being Pumpkin Picking (of course)! Check out some of the other reasons as to why we're missing the season so much, and let us know if you're feeling the same way!
Pumpkin flavored everything
Fall festivals and fairs
The crisp air
Tasty seasonal foods and beverages
Fall leaves




Visiting the pumpkin patch with the family
Carving your pumpkins
Decorating your home for Halloween
Creating some spooky jack o' lanterns
Evening bonfires




Apple picking
Hayrides
The views of the Fall Foliage
Halloween movie marathons
Homemade apple pie




Haunted Houses and Ghost Tours
Corn Mazes
Seasonal arts and crafts
Planning your Halloween costume
And lastly, EVERYTHING! Because who doesn't love the season of all things pumpkin?!
What's your favorite thing to do during the Pumpkin Picking Season? Let us know in the comments below!