Prairie Home Farm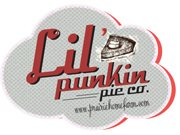 Prairie Home Farm is Coeur d'Alene's' own local pumpkin patch situated on the edge of town, decorated in antiques with the usual farm animals looking on. Pumpkins, fall produce, fall decorations and animal feed all available to purchase add to a perfect autumn day steeped in farming tradition, simply slowed down family time and the hunt for the perfect pumpkin.

Attractions:

Pumpkin Picking:
Grab a radio flier, head back to the patch. When the perfect pumpkin for you is found, well get a general idea of its weight/price in front at our cute little shed with one of many antique scales dotted throughout the property.

Farm Animal Feeding:
Pigs, sheep, horses, goats. chickens, gees, ducks, rabbits. Throw in a few farm dogs and barn cats and let the show begin.

Self-Guided Farm Tour:
For a small admission price with or without a wagon in tow. Start in the patch, head back to the milking barn. Collect pumpkins to purchase and take all the pictures you want.

Family Photo Ops:
1950's tractor, rustic implements scattered throughout the property, sunflowers, and misc. greenery for bright Fall colored back drops.

Story Telling In The Barn:
An annual event, usually presented on the second to last Saturday in October. The Spokane story telling league spins and weaves in the traditional manner; stories of farms, animals, and Halloween.

Latest Reviews
There are no reviews for this listing yet!