"Make It Benzie" County, The Ultimate Michigan Outdoor Destination for Fall Color Touring
November 11, 2019 By Chris B.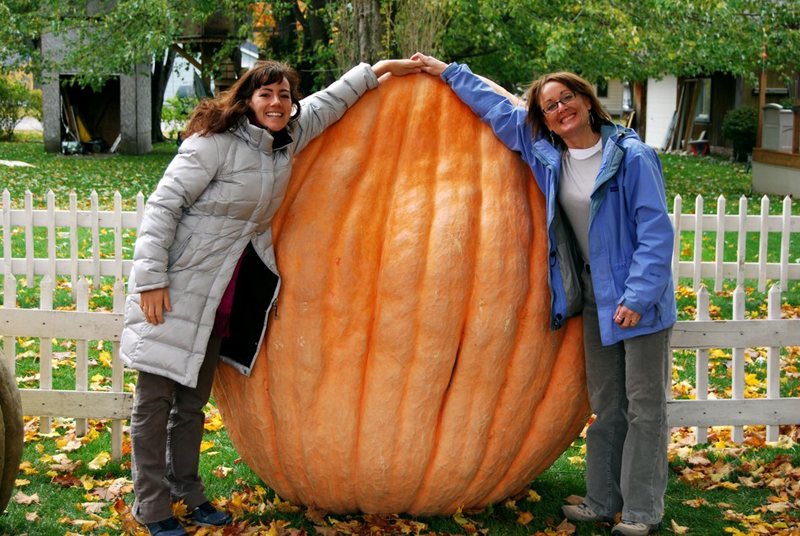 Big Pumpkins, Gorgeous Views, Stunning Fall Color and Fun Festivals in Benzie County, Michigan.
Photo by:
Visit Benzie/prnewswire
Enjoy the fall season exploring one of the most picturesque outdoor recreational locations in the state of Michigan – Benzie County. During fall in Benzie County experience festivals, outdoor recreational events, family friendly experiences, as well as, spectacular autumn beauty. Make the experience that much richer with Make It Benzie's fall package - the "Benzie Treasure Trove" running through November 30th. The package includes up to $300 worth of free, 2 for 1 and other value offers for visitors who spend two consecutive nights at one of Benzie County's participating lodging establishments (minimum stay required).
Visit Point Betsie Lighthouse, one of the most photographed lighthouses in Michigan. Hike or bike along the picturesque Lake Michigan shoreline, on wooded trails and colorful tree lined country roads. Kayak or canoe the Platte and Betsie rivers abundant with fish and wildlife and autumn color. Take a chairlift ride to the top of Crystal Mountain to view miles of brilliant trees and amazing views. Golf at courses offering great play and wonderful autumn scenery. Relax at fun restaurants, a winery/meadery, hand crafted micro brew pubs and a farm-focused distillery. While enjoying a leisurely color tour, discover out-of-the-way places offering the perfect gifts for holiday gift giving. Benzie County has the perfect mix of shopping and adventure, beauty and local bounty!
Discover Benzie County along the Sleeping Bear Dunes National Lakeshore and check out the Benzie Treasure Trove package.
Get the true flavor of Northern Michigan's relaxed pace and exquisite beauty – all waiting for you in Benzie County. Visit www.visitbenzie.com or call 800-882-5801.